Welcome to the Spirit Lake Seventh-day Adventist Church Website!
You can find out a lot about what is happening in our church by checking out the pages on our website. We hope that you will join us for worship on Saturday morning or can attend one of our many events, to experience an authentic, growing, and vibrant relationship with God and fulfill His purpose for your life. We connect with God in prayer, scripture, song, and study, to grow spiritually and relationally.
The Great Commission, Matthew 28:18-20
18 And Jesus came and spoke to them, saying, "All authority has been given to Me in heaven and on earth. 19 Go therefore and make disciples of all the nations, baptizing them in the name of the Father and of the Son and of the Holy Spirit, 20 teaching them to observe all things that I have commanded you; and lo, I am with you always, even to the end of the age." Amen.
Everyone is welcome!
9:00 a.m. Prayer Time
9:15 a.m. Welcome and Superintendant's Remarks
followed by Sabbath School
10:30 a.m. Intermission
10:40 a.m. Sabbath Worship Service
Following Sabbath Service, you are invited to join our fellowship potluck!
If you would like to see program bulletins for each Sabbath, they are published online at the end of the week in the Resources section of the website. Click here to view them.
Parking lot improvements have been made, but your cooperation is needed. Because of increased attendance, please park courteously and observe reasonable distances between neighboring cars when you park your vehicle.
Local and Area Church News
REVELATION'S URGENT CALL is a series of new evangelistic presentations that begin Friday, Sept 14 at the Sandpoint Seventh-day Adventist Church.  The presenter will be Donovan Kack, a dynamic seasoned pastor/evangelist whose passion is to help others know the wonderful truth about God's character through the amazing Bible prophecies for our time.  Revelation's Urgent Call is an opportunity to invite our friends & family members to learn more about Jesus and His marvelous plan for their future. This seminar being held at the church auditorium begins Friday, September 14 at 6:30 pm and runs every Friday, Saturday, Sunday, Monday, and Tuesday, concluding on October 9. Please make this event a prayer priority and ask the Lord to give you success as you extend the invitation to others.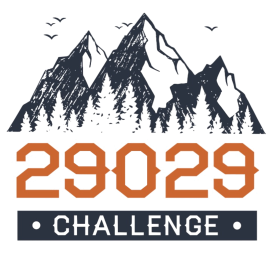 Aaron Rittenour will be undertaking the 29029 challenge on Schweitzer Mountain to benefit the Northern Idaho Crisis Center.

Mark you calendars for these wonderful upcoming speakers:
September 8, Marvin Mitchell

September 15, Olaf Betat

September 22, Dan Jolliffe

September 29, Wayne Kablanow
Loose Offerings and Tithe Envelope
Our local Church Board has voted to use the loose offering each week for our local Church budget. This decision was based on the understanding that most people expect the funds they put into loose offerings to be used to support the local church. It is important that we do our best to meet the expectations of the givers in the use of the funds they have so generously given. If you have concerns regarding this decision, please bring them to any member of the Board.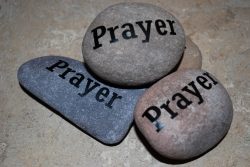 Someone is praying for you in our church family. Select your Prayer Rock for the week (or longer) for someone in our congregation. Prayer Rocks are available in the church entry.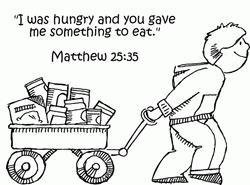 Please remember to bring items to fill the basket at the church entry.